K2 SolidRail System
Suitable for different load cases and many ranges of spans inclusive extensive range of rails.
The SolidRail mounting system for photovoltaic assemblies is suitable for nearly all coverings. This includes pan tiles, plain tiles, slate tiles, trapezoidal sheet metal, corrugated fibre cement, corrugated sheet metal and standing seam roof.
Comprehensive range of mounting rails for varying load profiles
Robust, structurally proven
High flexibility for a diverse range of widths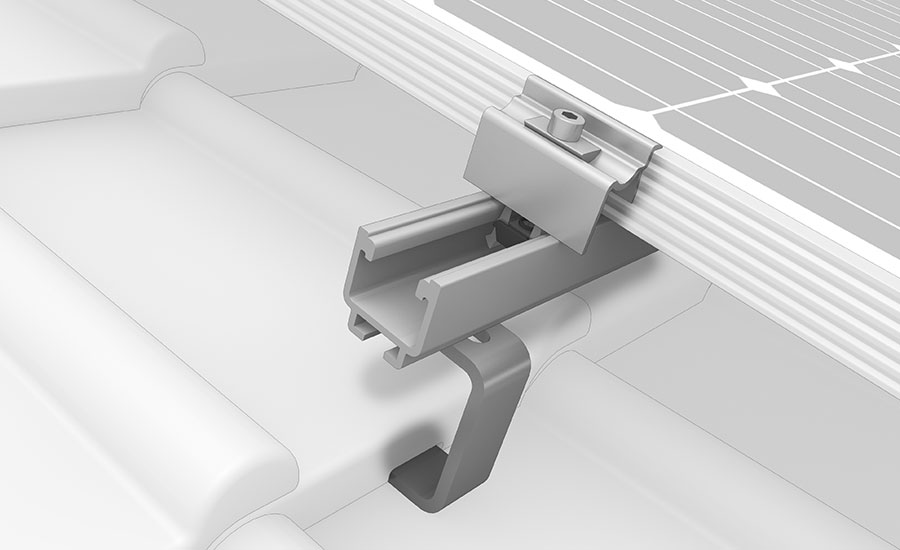 K2 SolidRail System
Scope of application
We offer roof hooks for almost all clay tiles, pantiles, plain tiles and concrete roof tiles. In the SolidRail range, you will find stainless steel roof hooks for low processing possibilities of the tiles.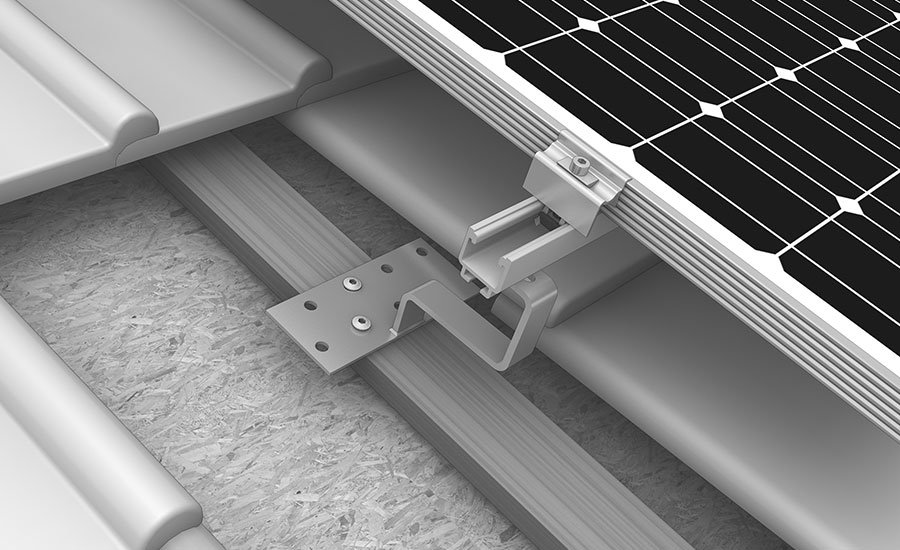 For the area of trapezoidal sheet metal and sandwich panel roofing, we have various solar fasteners in our range. These enable the PV mounting system to be fixed in the steel or wooden substructure. The matching calottes in various sizes and colours are also included in the scope of delivery. Our solar fasteners have an abZ (general building authority approval) in Germany.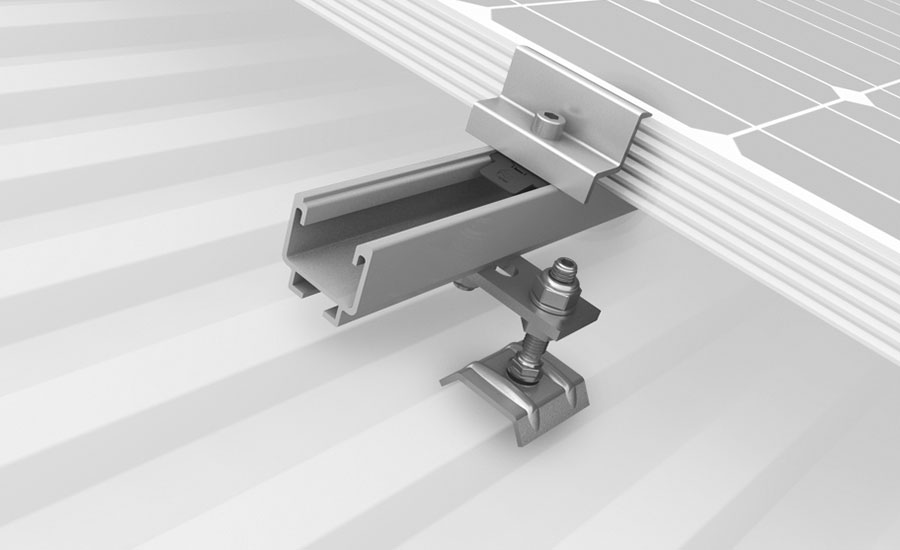 For corrugated roofing, such as Eternit, we offer hanger bolts and solar fasteners. These are equipped with a seal and some have an abZ (general building authority approval) in Germany. The hanger bolts are used for wooden substructures. They are equipped with an adapter plate to which the rail is attached - pre-assembled, of course. We offer different lengths as well as different diameters (M10/M12).
For a steel substructure, we use solar fasteners. These are equipped with a hardened drill point and also have an abZ in Germany.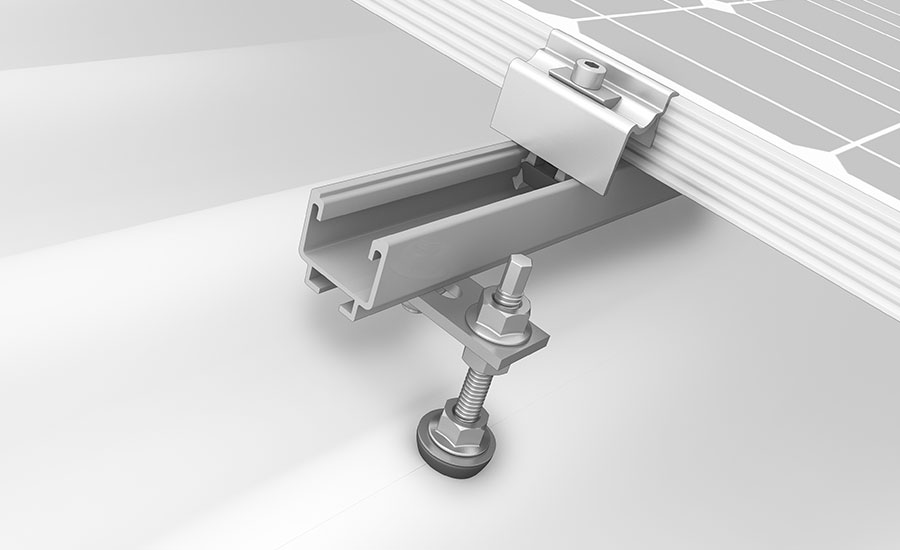 For sheet metal seam roofing and system roofs (RibRoof, Domico, Klip-Lok, Klip-Tite), we offer various clamps for fastening. This allows you to build PV systems on almost all of these types of roofing.
The following profile types are possible:
Double standing seam
Angled seam and snap seam
Round seam (Bemo, Kalzip, Aluform)
Metal roof systems
Rib-Roof (Evolution, Speed 500, 465)
Domitec, Klip-Lok and Klip-Tite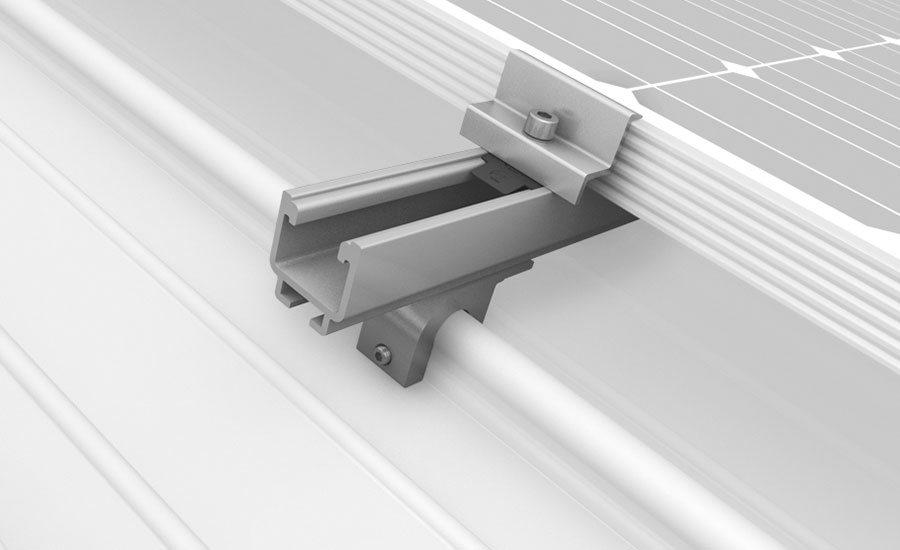 K2 SolidRail System
K2 SolidRail System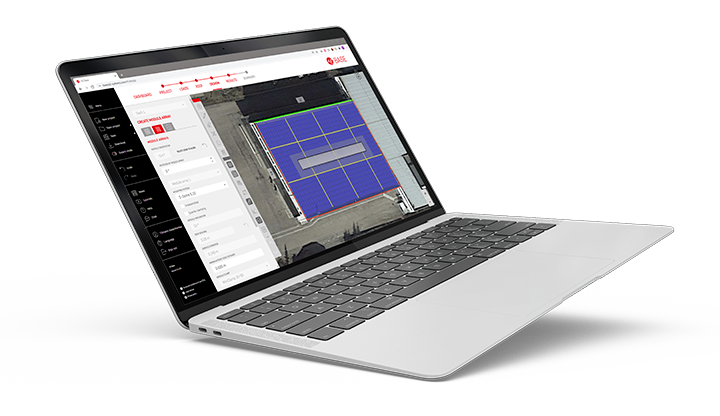 K2 Base: Easy, fast and safe planning
Quick and easy planning in five steps of K2 mounting systems for pitched and flat roofs. Our free planning tool K2 Base has a dashboard for efficient project management. Google Maps integration and graphic drawing tools support you in planning and make it easier.