K2 MiniRail MK2 System
MiniRail with MK2 rail channel - High flexibility and a wide range of applications on the roof are created. The new MK2 rail channel eliminates the need for a separate, dedicated module clamp and improves the connection of the optimisers and the elevation with RailUp.
Innovative and statically optimised short rail system that is quick and easy to mount
Universal module clamps and suitable for portrait and landscape orientation
High planning reliability, optimised for storage and transport
5° elevation with MiniFive: significantly more output thanks to improved ventilation and optimised solar irradiation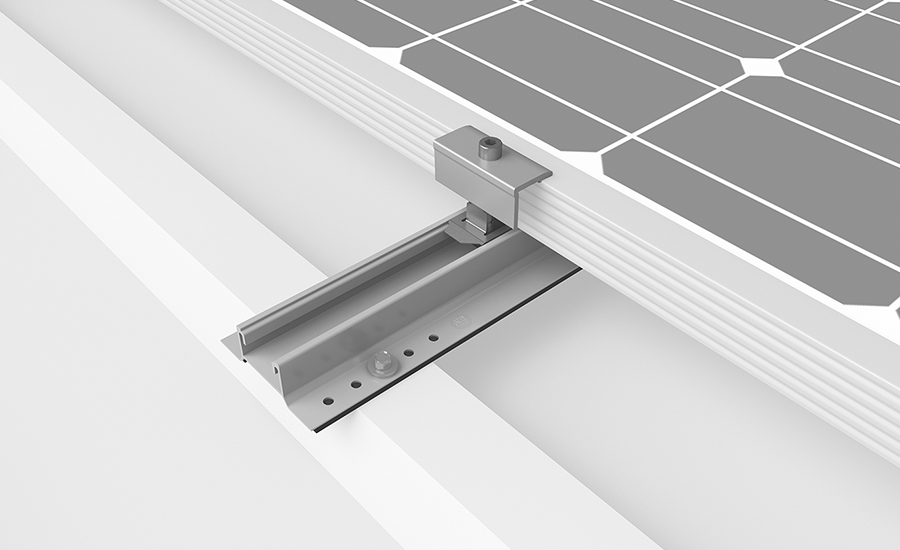 K2 MiniRail MK2 System
System variant
Significantly more yield through...
Improved rear ventilation
Optimized irradiation angles
Superior module performance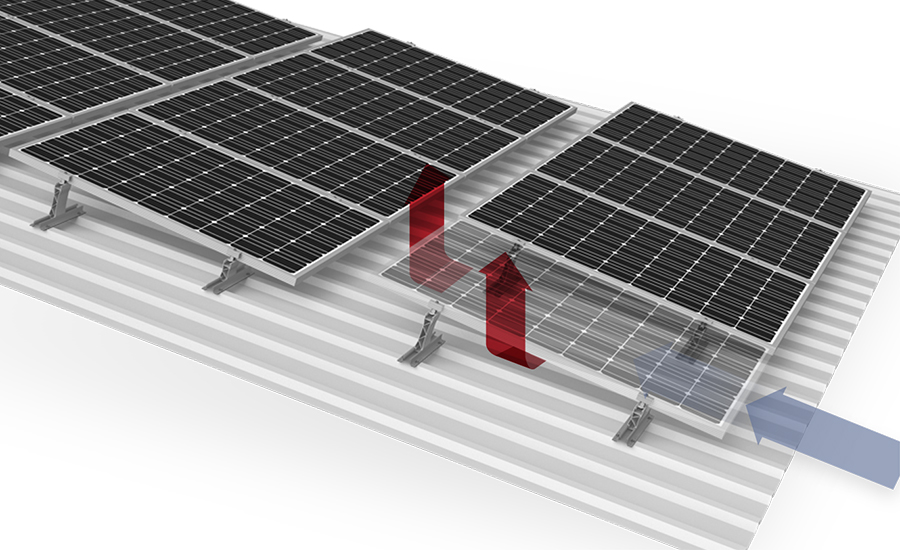 K2 MiniRail MK2 System
Technical data
MiniRail MK2 System
SCOPE OF APPLICATION
Pitched roofs with trapezoidal sheet metal or sandwich panels Roof inclination: 5 - 75°
FASTENING TYPE / ROOF FIXTURE
Screws in roofing with self-tapping thin sheet screws
REQUIREMENTS

Sheet thickness: ≥ 0.5 mm steel or aluminium
Sandwich panel: Approval from ­manufacturer required
Crest width: At least 22 mm *
Crest spacing: 101 - 350 mm depending on crest width
Flush area surrounding the bore hole: Ø ≥ 20 mm
Module frame height: 30 - 50 mm

MODULE ORIENTATION
Vertical or horizontal
DIMENSIONS MINIRAIL W × H × L [MM]
85,4 × 31,4 × 385
ELEVATION WITH MINIFIVE
approx. 5°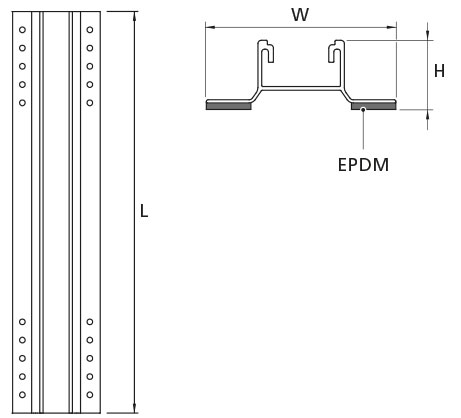 * The project-specific minimum high crest width dimension can be found in the Base report.
Dimensioning scheme MiniRail
W = width / H = height / L = length
K2 MiniRail MK2 System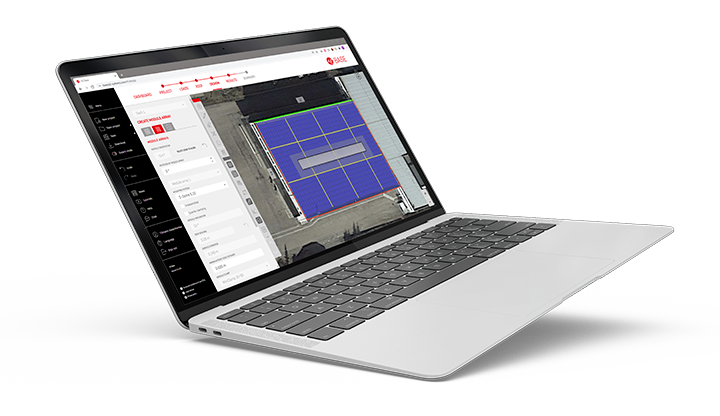 K2 Base: Easy, fast and safe planning
Quick and easy planning in five steps of K2 mounting systems for pitched and flat roofs. Our free planning tool K2 Base has a dashboard for efficient project management. Google Maps integration and graphic drawing tools support you in planning and make it easier.