K2 TiltUp Vento System
Many different module arrangements, suitable for larger modules and 3 different elevation angles: 20°, 25° and 30°.
Various roof connections
Ballasted with concrete foundation: for almost every flat roof
Direct connection with concrete anchors possible
3 different elevation angles
All module arrangements in 3 elevation angles available: 20°, 25° and 30°
Component connections identical throughout
Different module layouts
Portrait/landscape possible
Clamping on the short or long side
Refined system with well thought-out connections
Enables systemic storage and flexible application possibilities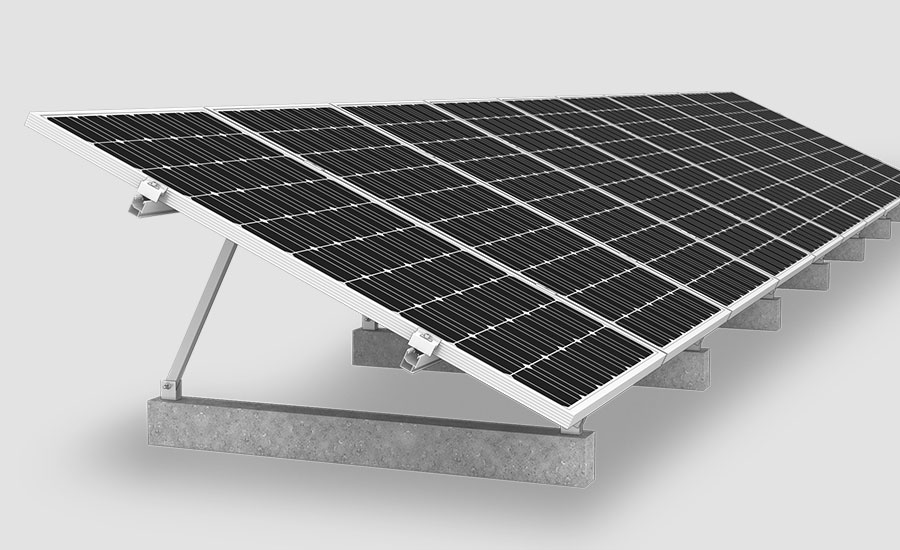 K2 TiltUp Vento System
Technical data
TiltUp Vento System
Scope of application
Flat roofs ≤ 3° on concrete, gravelled or green roofs
Fastening type / roof fixture

Ballasted with concrete blocks
Anchor directly into the concrete roof

Requirements

Permissible module dimensions (L × W): max. 2293 × 1400mm
Clamping permitted on the short module frame side

Technical specifications
Thermal separation after a maximum of 15,5m
Inclination angle
20° / 25° / 30°
Material

TiltUp Vento Foot, Beam, Brace, SingleRail 36 or 50, Module clamps, Climber Set 36/50: Aluminium EN AW-6063 T66 and AW-6082 T6
AddOn: Glass fibre reinforced PA
Small parts: stainless steel (1.4301) A2-70
K2 TiltUp Vento System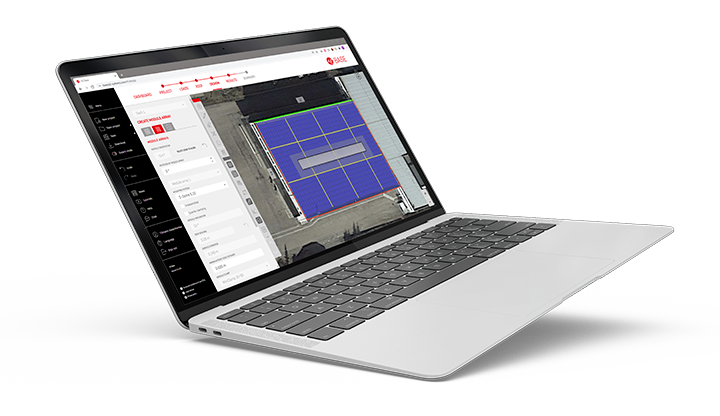 K2 Base: Easy, fast and safe planning
Quick and easy planning in five steps of K2 mounting systems for pitched and flat roofs. Our free planning tool K2 Base has a dashboard for efficient project management. Google Maps integration and graphic drawing tools support you in planning and make it easier.